Quality Management Systems
Safety & Quality Are Always Top of Mind
We are committed to keep our certifications up to date to make safety an ingrained habit and part of our professional routine—not an afterthought.
SAFETY CERTIFICATIONS
Certified Safety Professional (CSP)
An individual who has met the requirements for education, experience, and through examination as determined by the Board of Certified Safety Professionals. These employees will focus their duties upon comprehensive safety practice including: safety program development, risk assessment and the prevention of harm to individuals in the workplace environment.
Certified Industrial Hygienist (CIH)
An individual who has met the requirements for education, experience, and through examination has demonstrated knowledge and skills in areas defined by the American Board of Industrial Hygiene including: air sampling and instrumentation, analytical chemistry, engineering controls, ventilation, ergonomics, toxicology, and health risk analysis.
QUALITY CERTIFICATIONS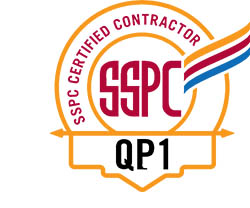 QP1— Field Application of Coatings to Complex Industrial and Marine Structures
A nationally recognized program providing verification of Management Procedures, Quality Control, and HSE Compliance on K2 Industrial coatings & linings projects on structures such as petro-chemical plants, power generation facilities, storage tanks, and waste water treatment facilities.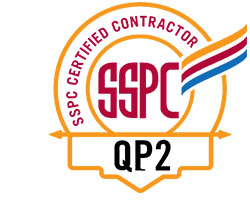 QP2— Field Removal of Hazardous Coatings
The QP2 certification builds on the requirements of the QP1 program to evaluate the removal and management of hazardous coatings material in the field such as lead. K2 Industrial has been evaluated for: Management of hazardous paint removal projects, technical capabilities related to hazardous paint removal, personnel qualifications and training, and EHS compliance programs.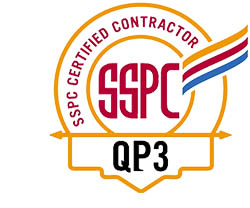 QP3—Shop Painting Certification Program
Specifically focused on Shop coating capabilities, K2 Industrial has been evaluated for: management procedures and responsibility, quality control system, technical capabilities, process control, and inspection and testing procedures & capabilities.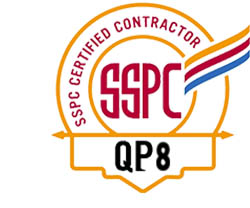 QP8— Installation of Polymer Coatings and Surfacings on Concrete
K2 Industrial has performed surface preparation and coatings installation over concrete based substrates in accordance with its quality control program and EHS program. During these projects, our management procedures, technical knowledge and quality control have been evaluated by an onsite, impartial auditor from the SSPC.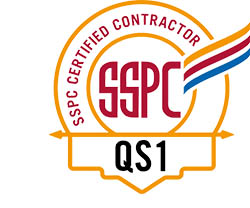 QS1—Standard Procedure for Evaluating a Contractor's Advanced (ISO 9001 Compliant) Quality Management System
K2 Industrial has implemented a more stringent Quality Management System (QMS) that includes elements such as: more rigorous training and qualification requirements for QC Managers and Inspectors as well as written work plans detailing inspection and test plans for each individual job phase. Unlike ISO 9001 certification, under QS-1 K2 Industrial is able to provide the facility owner with the dual benefit of a coatings-industry specific QMS plus an ISO 9001 compliant QMS.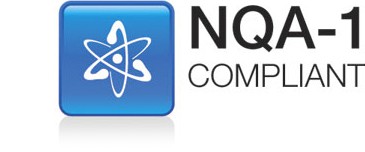 NQA-1 Compliant
NQA-1 is a national consensus standard published by the American Society of Mechanical Engineers for quality assurance for nuclear material applications, structures, systems, and other safety related components and functions and is endorsed by the Nuclear Regulatory Commission. K2 Industrial Services' Nuclear Quality Assurance Program is compliant with the ASME NQA-1-2008 edition with the NQA-1a-2009 addendum, Quality Assurance Requirements for Nuclear Facilities.